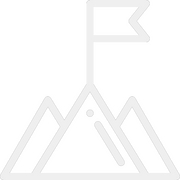 Superpowers for product leaders
The most successful product leaders have a peer support group. Supra is an invite-only community that will match you with a small group of high-growth product leads from the world's most innovative organizations.*
*Our members are Product Leads, Group PMs, Directors, VPs and Heads of Product
---
You don't want another program. You need a personal sounding board.
Content-based programs are a one-and-done, easily forgotten learning resource. As you progress in your career, finding content relevant to YOU becomes harder. Our curated peer groups, on the other hand, lead to lasting behavioral change, better decisions, and new knowledge acquisition.
---
1. Apply to Supra
If you meet our qualifications, we will conduct a brief interview to better understand your background, what you're hoping to get out of this network, and your long-term career goals.
---
2. Join small peer group
Once accepted, you're matched with a group of 6-8 exceptional peers engaged in similar jobs at other innovative companies. This group will become your personal sounding board.
---
3. Meet monthly
You'll meet with this group once a month. This group will provide consistent, structured discussions to navigate unknown unknowns and support each other, with mediation from a coach.
---
Why Supra
Participating in the right peer group can be the difference between incremental and exponential career growth. Supra will help you:
Make better decisions consistently. Your peer group will help you think through complex problems, provide unbiased insights, and uncover your blind spots.

Solve your organization's problems faster with proven methods and best practices. Our members work at the world's most innovative companies and are willing to share their rituals, processes, and other vital insights.

Create deep, personal connections with the country's best product leaders. They will understand your challenges and triumphs. Everyone in the community is rigorously vetted and senior (GPMs, Directors, and Leads).

Challenge yourself to do better. Supra members are aspiring executives or founders who are ambitious, curious, and have low egos. You'll feel inspired to aim even higher and challenge yourself to get outside your comfort zone.
Trusted by product leaders from the world's best companies
Accelerate your career with Supra today
Supra will build and curate a peer support group just for you

90 min monthly sessions with your group + seasoned exec coach

24/7 access to Supra's invite-only online community

Private in-person meetups and speaker series with hard-to-reach experts

We'll work with your company to cover the cost of the membership
---